Currently, Isco reportedly earns around 60,000 a week, and Arsenal are willing to double his wages.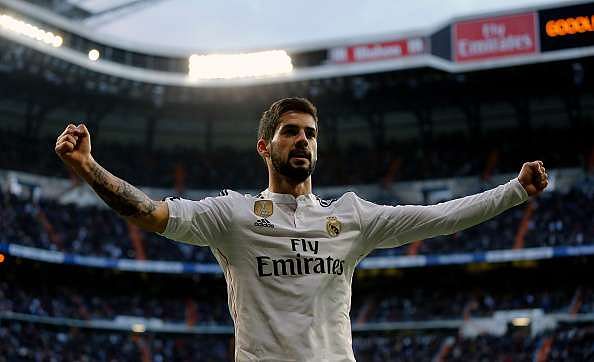 Despite Isco becoming a regular starter at Madrid, there are signs that all is not well
Arsenal are set to strengthen their creative options in the winter transfer window as Arsene Wenger once again looks to Real Madrid. Isco has had a very good first half of the season, so much so that he has well and truly displaced James Rodriguez from Zinedine Zidane's first-choice eleven. 
Sources say the veteran Frenchman is ready to spend upto £40 million to secure the services of the little Spaniard. Wenger's need for a midfielder of this type has been accentuated by Santi Cazorla's ankle injury that is expected to keep the Spaniard out for around three to four months. 
Isco will be the perfect replacement for Cazorla at Arsenal. Granit Xhaka has not yet settled into life at the Emirates and Arsenal really need someone to keep the ball and stabilise the midfield. Both Xhaka and Francis Coquelin are not exactly the cleanest passers of the ball, and Isco could slot in there very easily, giving the Gunners a base for the likes of Mesut Ozil and Alexis Sanchez to express themselves. 
Another advantage of signing Isco would be his versatility. Both Theo Walcott and Alex Oxlade-Chamberlain have been hugely inconsistent and despite Chamberlain getting himself a goal and an assist last night against West Ham, there are valid doubts about his consistency. 
Aaron Ramsey too has been a shadow of the player that he was at Euro 2016 for Wales. His injury has not helped him either. With Jack Wilshere out on loan at Bournemouth and Wenger not wanting to disrput his momentum by recalling him, splashing the cash for Isco seems to be a fair option for Wenger to take.
Despite Isco becoming a regular starter at Madrid, there are signs that all is not well. That was on show during last night's El Clasico as he did not take too kindly to his substitution. He was taken off in the 66th minute to be replaced by Casemiro and the young Spaniard kicked out at the steps of the dugout.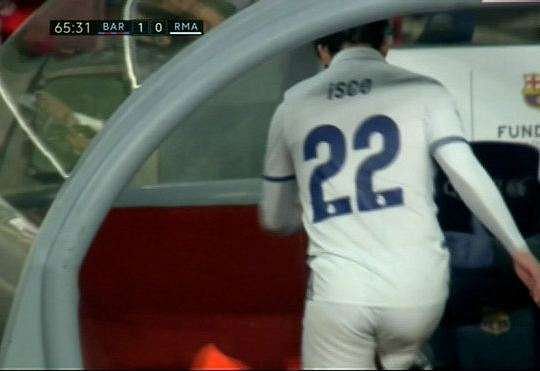 Once he did take his seat too, Isco did not look too impressed.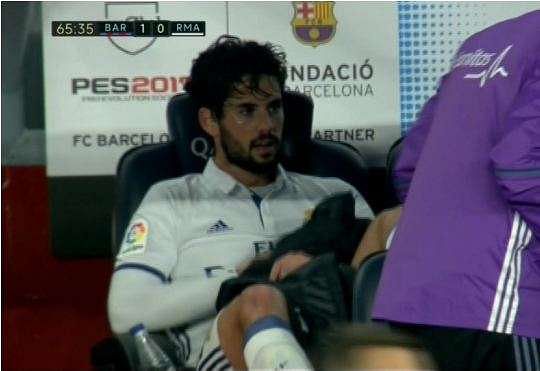 This was not the first time Isco did not like being taken off the pitch. A similar situation had happened when Real Madrid played Las Palmas in March this year. 
One would have thought that last season's reaction was because he was not getting enough time on the pitch, but there is no apparent reason for what happened last night. Earlier this year too, in the summer transfer window, Arsenal were offered Isco at a cut-throat price of £25 million. 
But after a first three months of the season in which he has forced his way into the reckoning and formed a brilliant partnership with Luka Modric for Real. In the process, Isco has also got himself two goals and two assists for Real. 
Currently, Isco reportedly earns around £60,000 a week, and Arsenal are willing to double his wages, making him the third-highest earner in the squad, only behind Ozil and Sanchez.